Tarkio Kayak Adventures is a family operated business. For many years Land has been Tarkio's "Everything-Man". Erica has been in the picture since 2004 and together they carry out a variety of responsibilities. Whether it is instructing and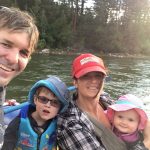 guiding on the river, managing the accounting, communications and marketing or coordinating trip logistics, these two are taking care of it. The Heflins work hard to maintain the philosophy, lifestyle and ideals that make Tarkio Kayak Adventures the unique company and community of paddlers it has always been.

Land is a Mississippi born, second-generation river guide and has spent his life on or near rivers. His graceful paddling and intuitive river sense are products of a life spent on the water. A veteran instructor who has taught at kayak schools throughout the US, Land is always a favorite among students. His dashing smile and love of boating are ever present. He can motivate even the most timid student to reach new paddling heights. Land's personality and disposition create Tarkio's present-day identity. He has a wonderful sense of humor and a comforting river demeanor that keep participants returning for more.
Land has traveled the world kayaking and has explored many rivers across the United States and Canada along with rivers in Bhutan, New Zealand, Nepal, India, Sri Lanka, Panama, Peru, Chile, Ecuador, Venezuela and Mexico. He has also spent time traveling in Austria, Germany, Switzerland, Italy, Thailand and Cambodia.

A Hood River, Oregon native, Erica has spent the majority of her life in Oregon and Montana. She keeps Tarkio Kayak Adventures organized and running smoothly. She is a lover of animals and children and enjoys spending her time outdoors and traveling. She usually makes it on the river for couple of Tarkio's summer trips along with most of the international adventures. Erica currently spends the majority of her time focused on Tarkio Kayak Adventures, managing the Heflin's rental houses and taking care of the family.  Erica's titles include: Cruise Director, Office Aficionado, Correspondence Enthusiast and "Land Management Specialist". Erica's travels have taken her to Panama, Peru, Chile, Argentina, Mexico, Austria, Switzerland, Germany, Italy, Thailand, Cambodia, Bhutan, across most of the United States, British Columbia and Alberta.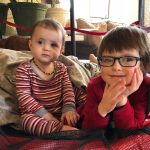 Tarkio has a couple new and fresh"jefes"! Griffin Dorji made his debut in 2013 and Hazel Joy arrived in the latter part of 2016. They are amazing rays of sunshine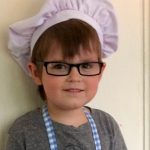 and brighten every moment. The kiddos do make it challenging to get work done but they are the best distraction ever. Both offspring enjoy floating down mellow sections of river,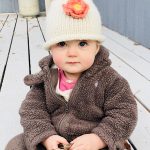 and most of all, getting into mischief. Never a dull moment in the Heflin household thanks to the G-Money and Hazel-Beans!
The "Other" Heflin Children:  Scruffy & Peanut/Poptart
Constantly offering unconditional love, the doggies are a large part of the Heflins' daily life. Both Scruffy and Peanut/Poptart are rescues with a past we will never know about. Now days they are living on "easy street" and are enjoying the finer
things in life…and their presence is greatly appreciated.  Though neither would be considered  a "water-dog", both Scruffy and Peanut/Poptart enjoy rafting (and duckying) down mellow sections of river and camping.