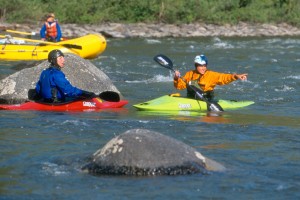 Our vision is simple; bring expert kayak instructors together to teach small groups of students on the best rivers in the world.
Tarkio Kayak Adventures offers a multitude of lessons, trips, and clinics geared towards our clients' personal needs and skill levels. We specialize in multi-day instructional clinics that lead to increased skill-development. Tarkio's kayak clinics and trips capture why we love to paddle: good times, beautiful rivers and intriguing people.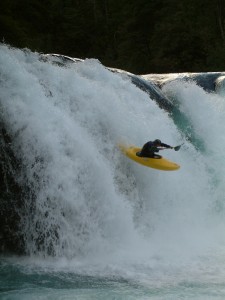 The Tarkio Team includes some of the best known paddlers and instructors in the whitewater world. Not only that, they are just one heck of a high-quality, fun-loving group of folks. Our veteran instructors include Land Heflin, Willie Kern, Dunbar Hardy, Shawn Robertson, Whitney Lonsdale, Jed Weingarten, Johnnie Kern, Peter Kettering, Polly Green and Tracy Bowerman. Some of our newer additions to the Tarkio team include Justin "Juice" Ryan, Graham Charles, Jessica Huckins and Matt Rusher.
Tarkio Kayak Adventures is proud to offer amazing global whitewater adventures, as well as Idaho and Montana-based clinics and trips during our summer season. Whether it is private instruction or an adventurous international Tarkio trip, we've got you covered!
For more information on Tarkio Kayak Adventures: e-mail or call us: 406-543-4583 or 503-260-7116. See you on the river!