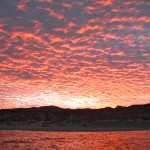 Sea lions, grey whales, whale sharks, oh my!  And probably sea turtles, dolphin and much more…..Many of our Tarkio friends are curious about our time down south. Well, here it is, an opportunity to join us and see what keeps drawing us back, every year, to Southern Baja, our home away from home.  BAJA SAMPLE ITINERARY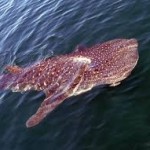 March 20th – 26th, 2022                                              cost per person: $2000 – $2700 *dependent on double/single occupancy & style of casita            
Come with us and visit our local island, Cerralvo, snorkel with the friendly and curious sea lions and get an up-close view of grey whales from panga boats. You will also have the opportunity to snorkel with whale sharks; the biggest fish in the sea. "Whale shark"….don't let the name fool you, these amazing gentle giants feed on algae and plankton. We will also have plenty of opportunities to see bottlenose dolphins, rays, sea turtles and more.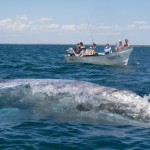 Want more challenging physical activities? We can hook you up!  We have great local mountain biking trails, you can take kiteboarding lessons, do some scuba diving,  do some surfing on the pacific side or deep sea fishing or spear fishing, if that is your style.  You can truly customize your Baja experience with our help.
Feeling intimidated and/or excited by some of the activities mentioned above?  Please take a moment to click on the links below and check out some videos other folks have posted. *Remember, you are not required to do any of these activities and you always have the option to stay in the panga boat or take a "personal day" and hang out at our beautiful "base camp" with comfortable rooms, a pool and hot tub and on-site massage available.
sea lions          grey whales          whale sharks
With glorious sunrises and sunsets, the Baja desert is vibrant and abundant with vegetation. The long peninsula is home to 120 species of cacti with half of those being endemic, only found in this area. One of our favorites is the cardón, the largest cactus in the world.  The elephant trees are also very intriguing with their bonsai-like characteristics.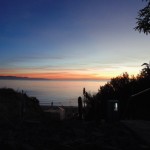 We will be staying in the town of La Ventana, about 35 minutes southeast of La Paz, overlooking the Sea of Cortez. Check out a quick video of Palapas Ventana's  property and amenities.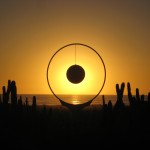 We know this is a different kind of "Tarkio Adventure" than many of ya'll are accustomed to. Trust us, you will get your Tarkio adrenaline fix; it will just be a different kind, involving marine mammals, "down-winders" on kayaks and paddle boards and the option to surf/boogie board on the Pacific side one of the days.  What about Backhoe Olympics?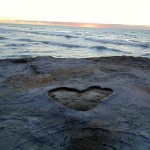 There will be plenty of opportunities to physically challenge yourself or take it easy between our planned  activities. Take a look at our itinerary; it speaks for itself. Also, for some more "visual enticers" take a look at our Baja photos.  We are very familiar with the area and have the flexibility and resources to accommodate everyone. Our Baja Adventures are family-friendly trips and everyone from tots to sliver-foxes are encouraged to join us! BAJA SAMPLE ITINERARY PLEASE NOTE: WE ALSO HAVE THE ABILITY TO OFFER SCUBA CERTIFICATION TRIPS AND MORE FISHING ORIENTED TRIPS.  JUST ASK!